Lustrum Schoppen Rotterdam, Polen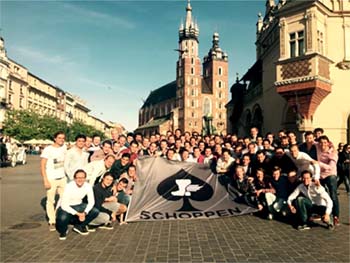 Alles, maar dan ook echt alles was uitstekend geregeld. Ik heb al heel wat mailtjes en Facebook berichtjes binnen deze afgelopen paar dagen waarin mensen ons feliciteren met zo'n geweldig lustrum weekend. Bij elk eet tentje hebben wij heerlijk gegeten, de restaurants hadden echt hun best gedaan om het zo lekker en zo gezellig mogelijk te maken, en met succes! Ook alle bars en clubs waren goed geregeld. Maar het beste van het hele weekend waren toch alle activiteiten die jij voor ons had geregeld. Het transport van en naar activiteiten was top! Onze twee gidsen waren fantastisch. Zij hielpen ons de hele dag en nacht zo dat wij het naar ons zin konden hebben.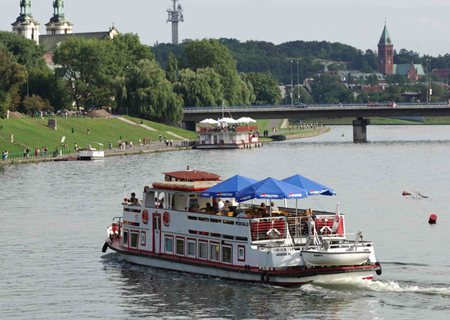 Al met al was het een van de beste weekenden die wij (als lustrum commissie) ooit hebben gehad.Maar natuurlijk was dit niet mogelijk zonder uw hulp. Van alle activiteiten tot alle drank tot alle vervoersmiddelen alles wat tot in de puntjes geregeld. Hartelijk dank voor al u hulp, tijd en energie die u in ons heeft gestoken zo dat wij zo'n fantastisch weekend konden mee maken.
De 1e Schoppen Lustrum Commissie;
Hidde Groot, Maurits Krüger, Marc Roodhuyzen de Vries, Philip van Zadelhoff, Marnix van Dishoeck & Christophe Drouen
Akademisk Rejsebureau / Academic Travel, Holland cultural tour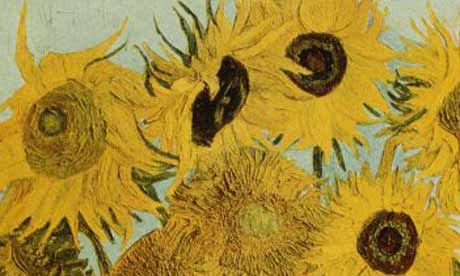 I just spoke with our guide and he was very pleased with the trip, everything went according to plan and most importantly, the participants had a great experience. He also mentioned that you had been very welcoming and helpful. I very much appreciate the hard work you have put into this group, your patience and flexibility contributed greatly to the overall success of the trip.
Venlig hilsen, David Rollo
ABN AMRO, Lochness marathon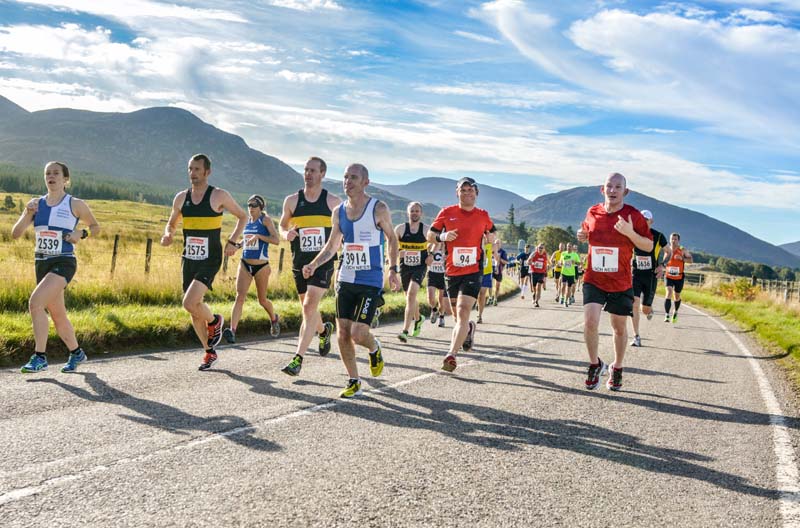 Ik denk dat onze reis overall een succes te noemen is. We hebben een goede reis gehad en begeleiding, dus prima. Hartelijk dank voor je voorbereiding en het regelen.
Hans Hoogenboom | Sponsoring Manager
Lustrumgroep OTSI, Sri Lanka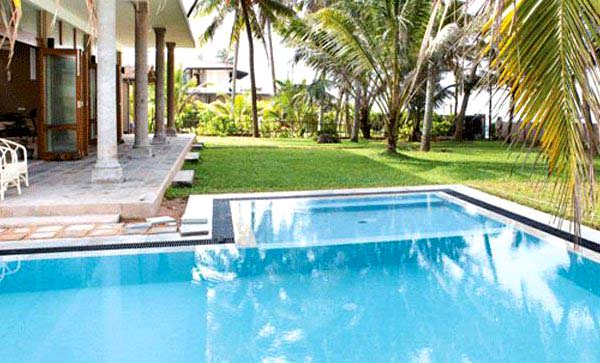 We hebben een hele goede tijd gehad in Sri Lanka. Het was een actief programma, maar daardoor hebben we veel van het land kunnen zien. De variatie in activiteiten was ook erg goed en de groep heeft dan ook genoten van de reis. Met name het verblijf in de villa was heerlijk en is dan ook echt een aanrader voor toekomstige groepen! Hartelijk dank voor al het regelwerk, het was een top vakantie!! Groetjes namens de rest, Lieke
I.Barten, Deloitte Arnhem, Munchen Oktoberfest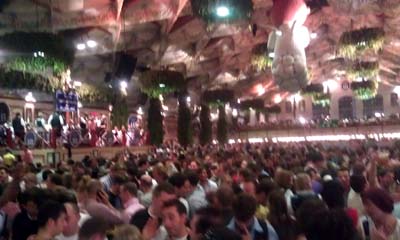 Alles is perfect verlopen in München en iedereen was erg enthousiast.
Het was een reuze gezellige avond, zo gezellig dat enkele collega's overwegen volgend jaar op eigen initiatief te gaan (de pot van de PV is nu leeg)
Familie Aad van Helden, Turkije en Iran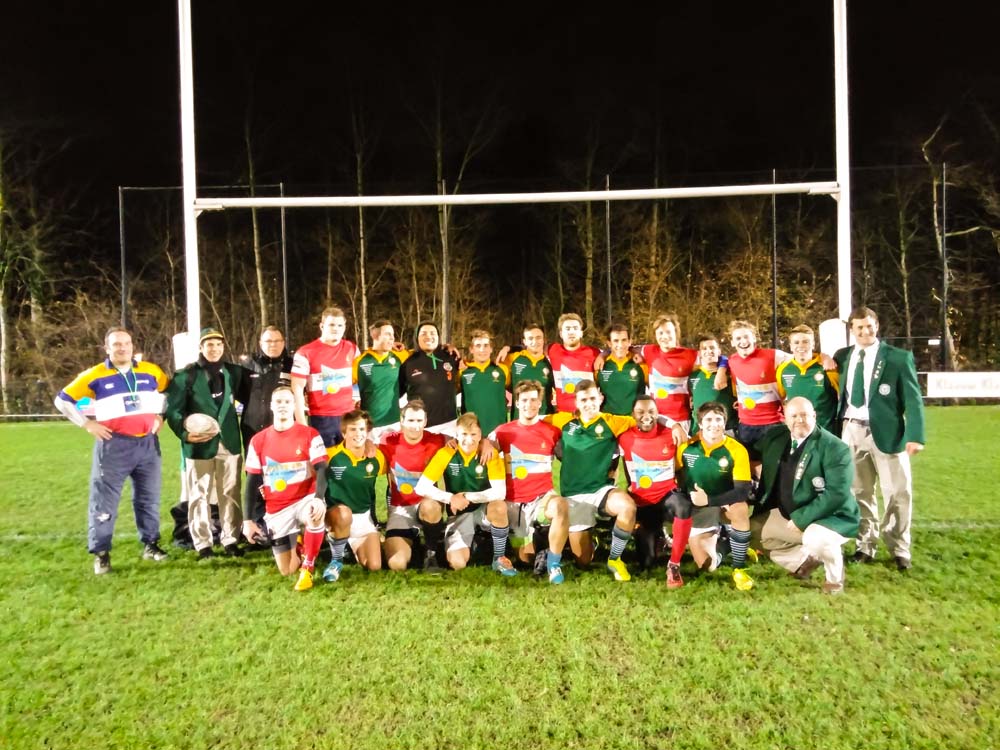 We zijn weer thuis na een mooie reis. Hartelijk dank voor je hulp. Alles is geheel naar wens geweest! We genieten na van een fijne reis.
AVS, rugby tour Holland and Belgium
Francois Coetzee (wiskundeklasse.wix.com/appliedmaths) : Thanks a lot Vincent!! Thanks for your amazing assistance.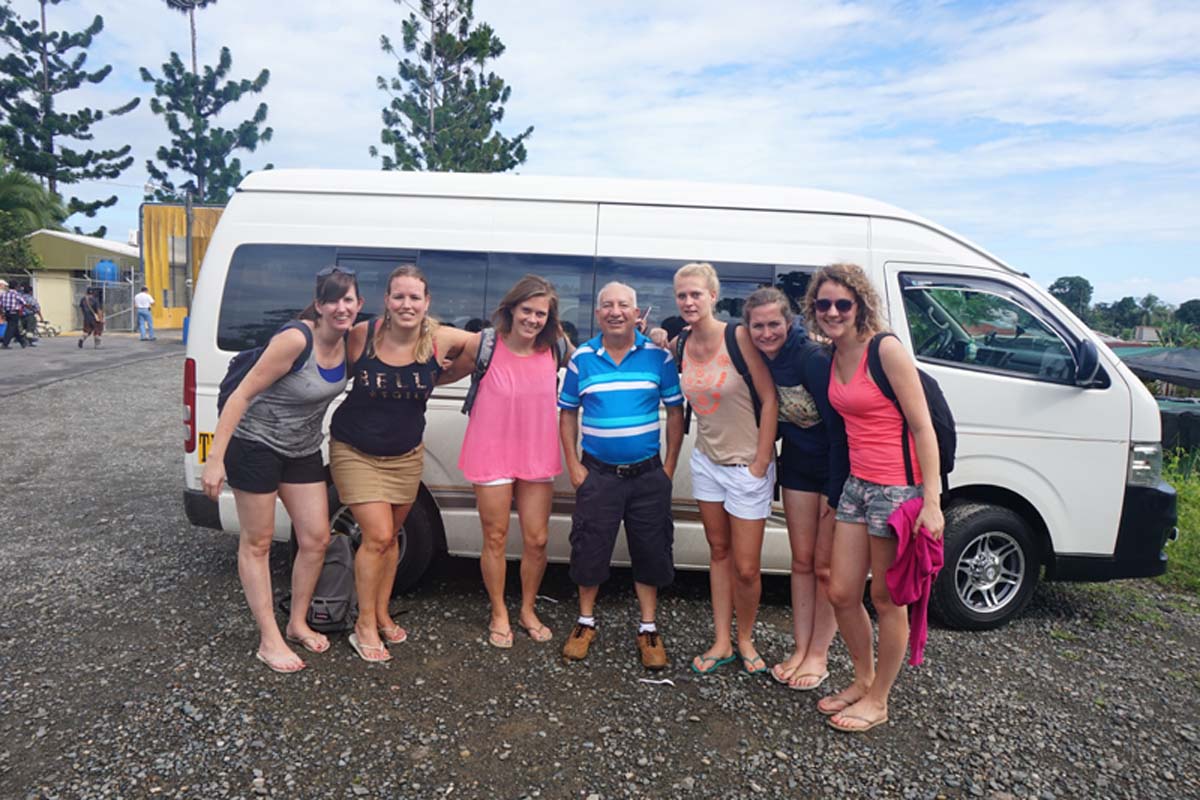 Jaarclub Touche, Costa Rica
We hebben een prachtige reis gehad, alles was zo goed geregeld en verliep vlekkeloos. Fijn dat je ook tijdens de reis bereikbaar was toen er even onduidelijkheid bestond over oude paspoorten en de binnenlandse vlucht vanaf Bocas. Zou je Jorge ook namens ons nog willen bedanken de foto mee kunnen sturen? Het was ontzettend leuk om met hem Spaans te kunnen praten, hij hield iedere dag zijn busje voor ons schoon én was zelfs bezorgd om ons dat we 's avonds wel de taxi moesten pakken! Wat een goede organisatie, super bedankt!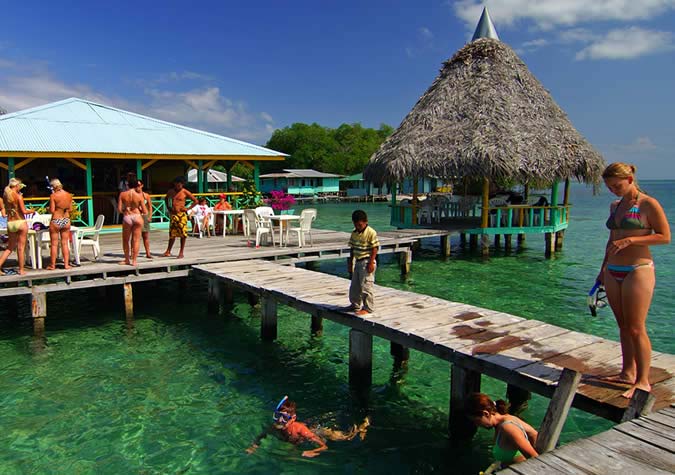 Ook ik vond het fantastisch! Betere organisatie kan bijna niet. Altijd stond er wel weer iemand ons op te wachten met informatie of om ons weer verder te rijden/ varen naar de volgende bestemming. En onze chauffeur in Costa Rica was echt geweldig echt een beetje de Padre de Touché Familia :) Ik ben heel blij dat wij via jou geboekt hebben en voor een scherpe prijs zo'n fantastische reis hebben kunnen maken. Mocht je ooit een referentie nodig hebben voor een andere jaarclubs dan kan je me altijd contacten.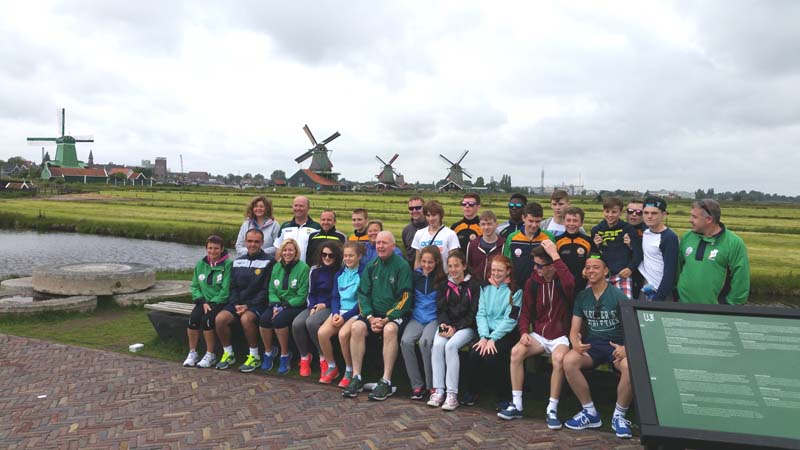 Hyde Park High school, cultural tour Amsterdam-Paris
Lena Sidwell (head of cultural tours) : lots of praise for you !! Thanks for your input and assistance where necessary. We had a wonderful tour and you made everything so much easier. Thanks again!
K. Valkenburg teammanager Sparta Rotterdam, Brussel en Parijs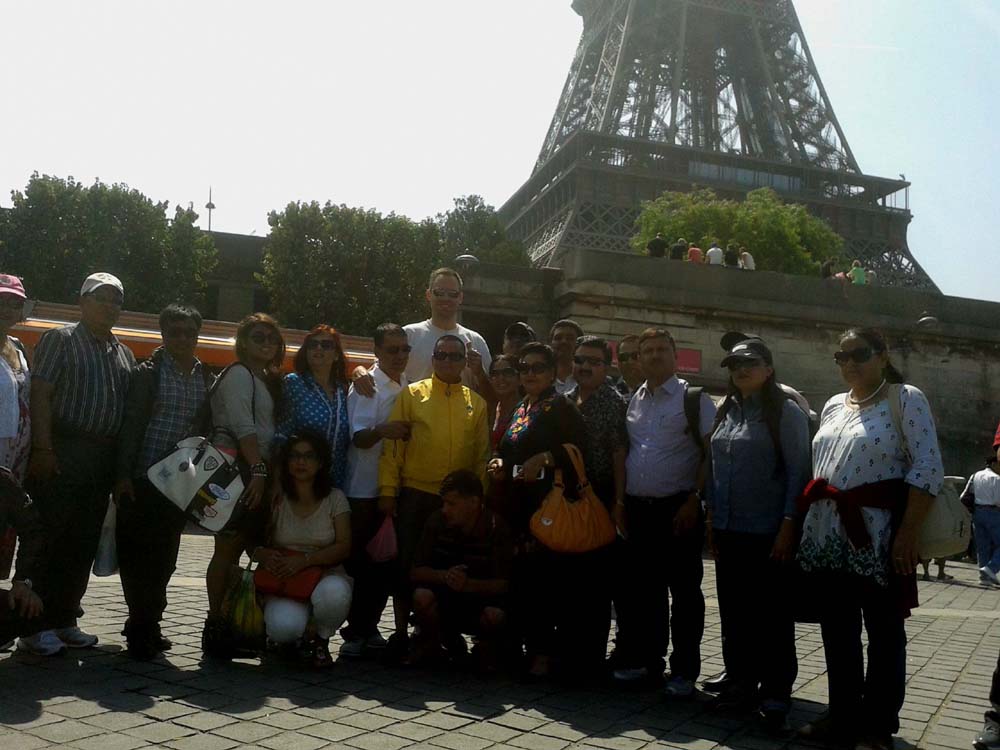 Ik ben zeer tevreden. Ik zal snel alles weer reserveren voor volgend jaar
Plek was prima! Auvers was Engels sprekende mevrouw erg goed! En dan onze chauffeur Philippe hij was speciaal voor deze week ingehuurd. Deze man was echt top. Ik heb veel werkweken meegemaakt maar dit was een van de beste!
Around the Globe, IJsland
Onze reis naar IJsland is briljant geweest. We hebben echt genoten. Mooi gevarieerd programma, prima accommodaties en bovenal leuke, betrokken gidsen. We hebben het top hebben gehad en zijn erg tevreden.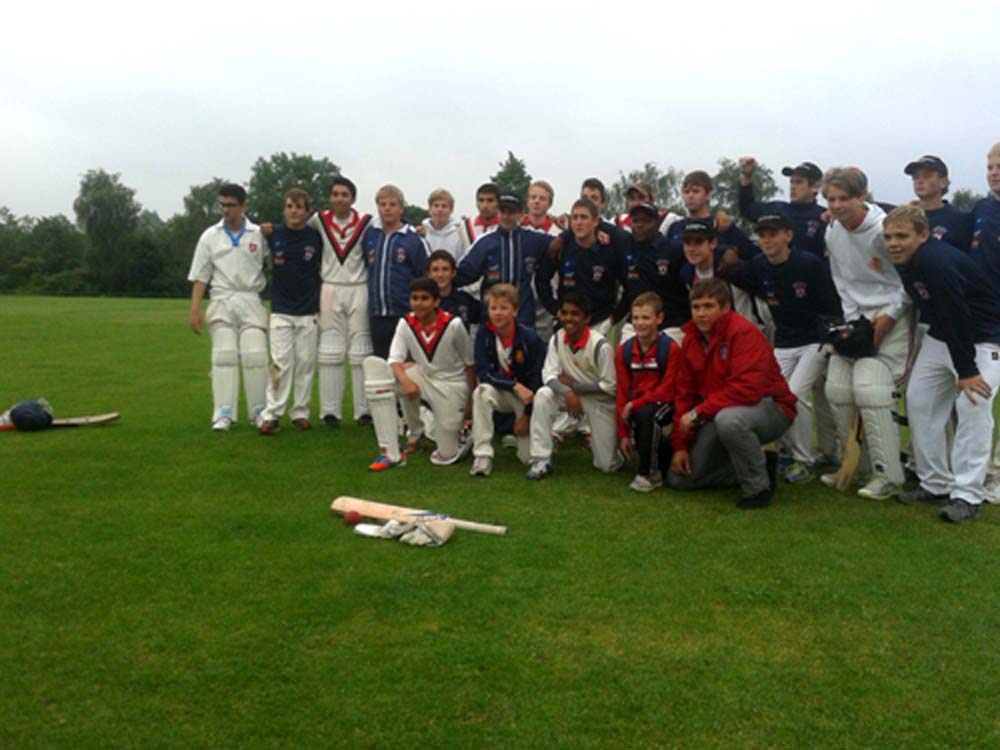 Oosterland High School, cricket tour Holland
Barend Groenewald (Coach and Director of Cricket) : Good morning Vincent! Just wanted to thank you for a great tour through the Netherlands! We enjoyed the culture, the attractions, the country and the cricket (especially the last match). Thank you for making the tour possible. We hope to make use of your services again!!!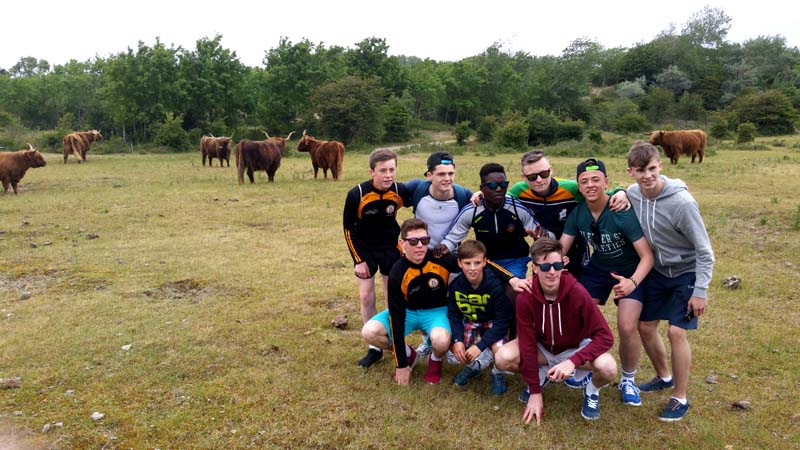 Jan van Riebeeck highschool, rugbytour France
Chuck Bester (sportsmanager) : Thanks, everything was perfect!
Penryn College, art tour Amsterdam-Paris
mrs Michele Booysen (head of subject visual art) : Thanks a lot Vincent, everything was arranged perfectly.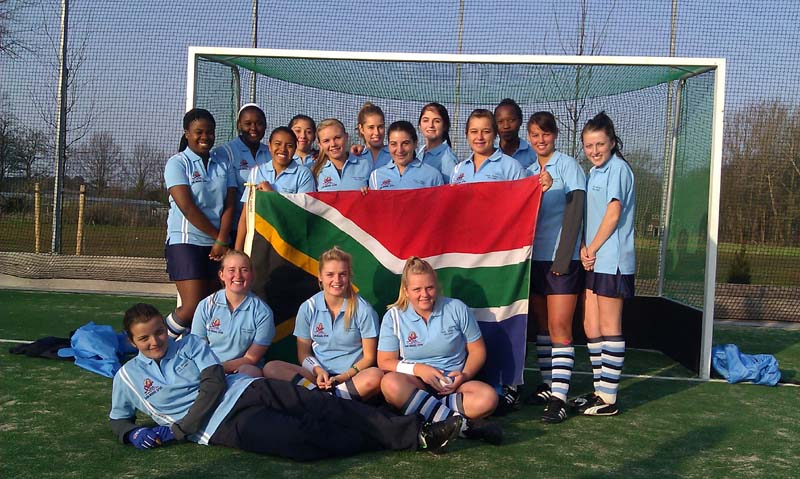 Table View High School, fieldhockey tour Holland
mrs Louise Longbottom (educator): Dear Vincent, we all went back to school today and it was absolutely amazing to hear all the comments from the children about the tour. Just on behave of all of us I just want to say to once again many,many thanks for all your amazing work that you did for us. You were the very best.
Frederick O'Such, United States
Vincent is an excellent communicator with deep knowledge of the cultural Highlights around Amsterdam. He created an all day custom tour for us which covered the topics we wanted to experience. His execution exceeded our expectations.
Jeff Klein United States
Tour: Volendam, Edam, Beemster, De Rijp, Marken, Zaanse Schans, Amsterdam,
My family of five had Vincent A take us to the countryside around Amsterdam. We visited Zaanse Schans, Edam, Marken, Volendam, the Beemster Polder. Vincent was terrific, he has an encyclopedic knowledge of the area and imparted lots of interesting facts about life in The Netherlands throughout history. We gained an appreciation for the ingenuity of people living in suboptimal conditions. Vincent was on time and he was very flexible with the schedule and itinerary.
April Lindauer United States
Delft and girl with pearl earring, Delft, Netherlands
Vincent is a wonderful guide! Prompt, personable and able to answer questions in detail about Dutch history. We had a lot of fun as well along the way. Highly recommend him!
Kent Chilcot United States
Tour: Amsterdam, Amsterdam, Netherlands
A private walking tour beyond comparison! Vincent was so casual, comfortable, knowledgeable and kind as he took us to the "off the beaten track" sights we might never never had seen on any other (or on a group) tour. We had already been to the Rijksmuseum, Van Gogh Museum, and Anne Frank House, so walking and talking about the canals, explaining the varied types of architecture, and his especially narration ( e.g. Begijnhof, Burgerweeshuis, Old Church) all made for a very special and memorable day!
Gilda E. Canada
Tour: Volendam, Edam, Beemster, De Rijp, Marken, Schermerhorn, Amsterdam,
The guide was extremely professional, knowledgeable and enjoyable. We had a very interesting time and were impressed with his commitment to making sure we saw and experienced the full tour. We would definitely call on him again for other touring.
Lucia Richardson Regina, SASKATCHEWAN, Canada
Tour: Amsterdam, Volendam, and Zaanse Schans Netherlands
Awesome tour. Awesome Guide. I could not have imagine anything better. Vincent went out of his way to ensure that we received the satisfaction we needed. I would highly recommend this tour. Thanks so much Vincent. You were awesome to me and my mom. :-)
Peter Brautigam United States Anchorage
Tour: Keukenhof, Flower fields and Amsterdam, Amsterdam, Netherlands
We enjoyed 2 days with Vincent touring the Keukenhof Gardens and Amsterdam. Very knowledgeable and enjoyable to be with. We highly recommend him.
Steven Lewis United States
Tour: Anne Frank tour Amsterdam, Amsterdam, Netherlands
Vincent did a very nice job explaining various aspects of a tour focusing on the life of Anne Frank. He was thorough and provided much historical context. Very nice tour.